Who We Are
Meet the only certified agency and guides in the Brazil Amazon basin.
Amazon Trails Lead Staff & Guides
BRYAN "DANIEL"
office operations & expedition leader
Daniel has been part of the Amazon Trails team since 2016. He enjoys anything outdoors - fishing, boating, climbing, standing in the hot sun, etc. You can often hear him saying, "yo...the jungle don't play!" He is passionate about the outdoors, wilderness survival and conservation. He lives in São Gabriel (location of Amazon Trails office) with his wife and three kids.
Certifications:
PAWGI Wilderness Guide (CWG-SA)

PAWGI Assistant Guide (CAG-SA)

Tope Ropes Rigging/Belaying

Wilderness First-Aid (Canadian Red Cross)
Memberships:
American Mountain Guide Assocation
DAN
office relations & guide
Dan has been part of the team since 2017. He is a native Brazilian and brings that spunk and laughter to all scenarios. Because a lot of our time is spent working with associations and the local government, Dan has been a great asset in leading out with these projects.
Probably his most gifted talent - Brazilian BBQ. The brotha can cook!
Certifications:
PAWGI Wilderness Guide (CWG)

Wilderness First-Aid
Amazon Trails Support Staff & Guides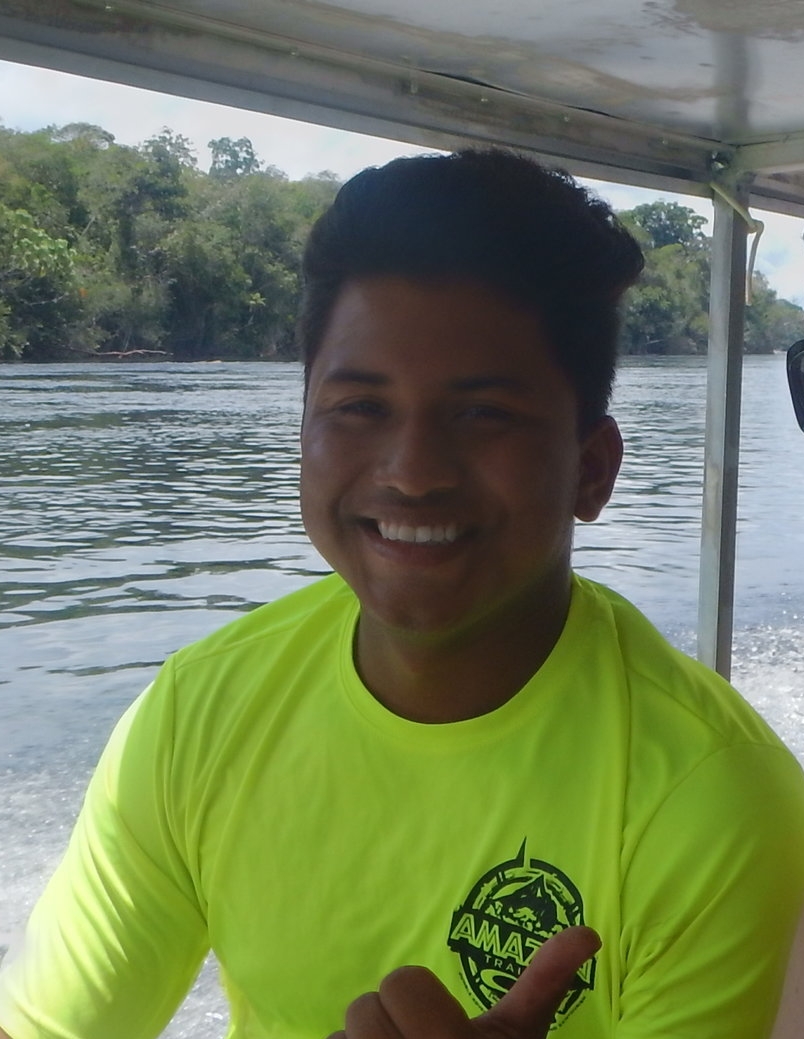 Boat Driver
Perhaps one of the best navigators on the Black River. Anderson grew up on the river and apparently has a GPS built into his brain - his ability to navigate and know where each rock is located is uncanny.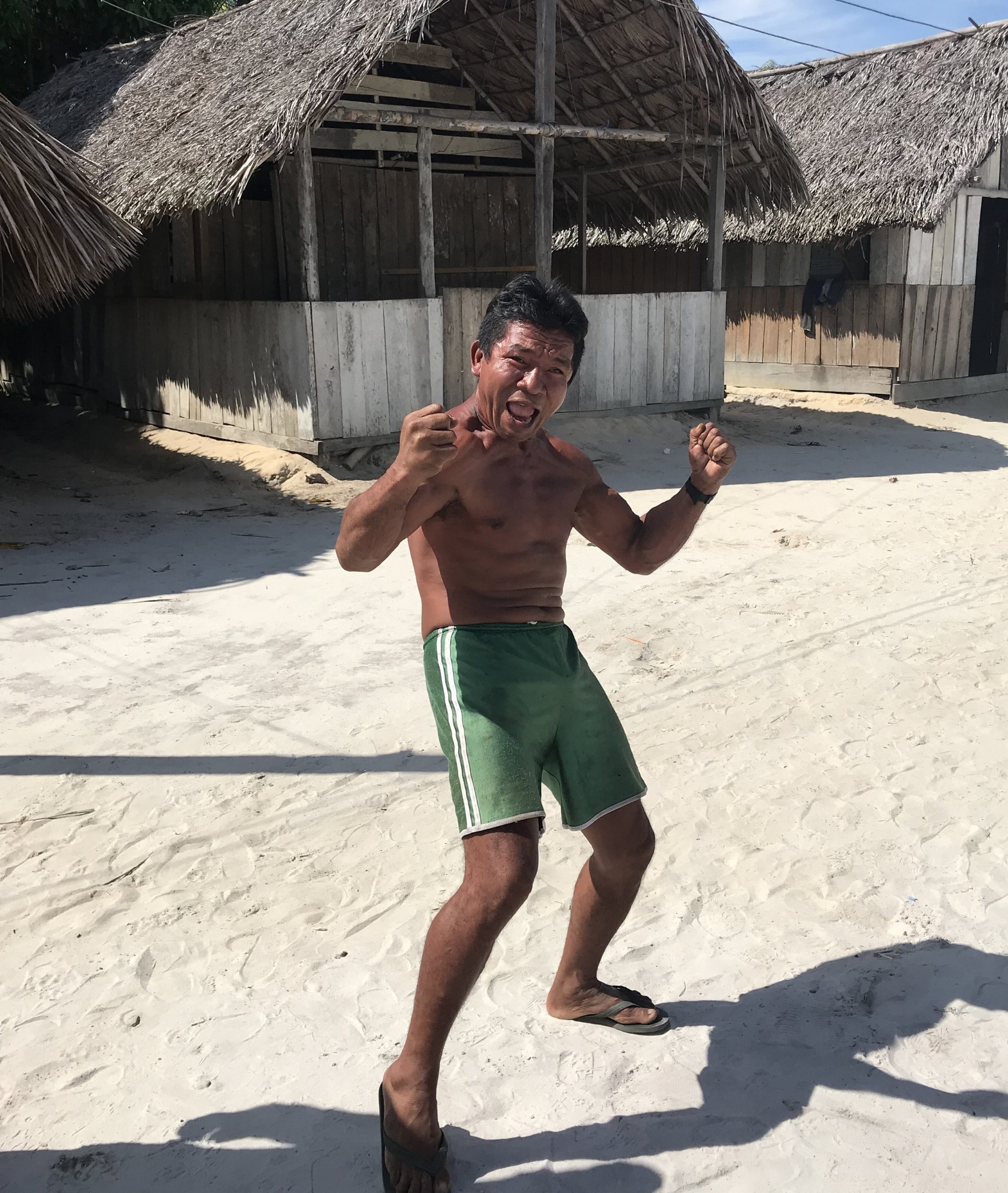 Jungle Guide
Never a dull moment here. Always entertaining and cracking jokes (even though we usually don't understand them because he is speaking his tribal language). Don't let the kidding fool you, he is one of the most knowledgable guys about jungle life. It is quite amazing…no matter the length of an exped, all he carries along is a machete and bag of farinha (regional food).
Jungle Guide
The brother of Mowgli (pictured above) and equally as crazy, fun and knowledge about the jungle. This guy has climbed the famous Bela mountain (location of our expeds) over 80 times. Oh, and he is over 60 years old. This guys can and will walk circles around you. And yes, that is a System of a Down shirt he is wearing. Epic. Just Epic!